BOARD
KENTON FINE
Group Chairman
Co-founder with Dennis Zietsman of the Servest Group in 1997. Kenton was initially the Group Chief Executive. He was subsequently appointed as Chairman in October 2006, following which he relocated to the United Kingdom in 2007 to start the Group's UK arm, Servest United Kingdom.
ANDREW MAGGS
Group Financial Director
In 1999 Andrew was appointed as Group Operations Manager for Panasonic Air Conditioning, and in 2000 joined Copicor, initially as Financial Director and subsequently became the Managing Director. Andrew joined Servest Group Corporate Head Office as Group Financial Controller in October 2001, and was appointed as Group Financial Director in January 2003.
SELAOTSWE LALA SEPENG
Non-Executive Director
Lala is currently responsible for managing some of KTH's portfolio investments and as well as evaluating acquisition opportunities. Prior to joining KTH in July 2014, he was an investment banking associate with Citigroup Global Markets. Lala completed his articles through Deloitte.
DENNIS ZIETSMAN
Group Deputy Chairman
Dennis is a co-founder of the Servest Group, initially serving as Group Finance Director before becoming Group Managing Director in 2003. Dennis was appointed Group Chief Executive in 2006, following which he became Group Deputy Chairman in 2011.
EXCO
ANDREW MAGGS
Group Financial Director
In 1999 Andrew was appointed as Group Operations Manager for Panasonic Air Conditioning, and in 2000 joined Copicor, initially as Financial Director and subsequently became the Managing Director. Andrew joined Servest Group Corporate Head Office as Group Financial Controller in October 2001, and was appointed as Group Financial Director in January 2003.
AVHAATHU RATHOGWA
Group Sales & Marketing Director
A power house within the Sales and Marketing industry, Avha is a transcendent leader who comes with nineteen years of experience in sales & marketing. She thrives on making waves in the fourth industrial revolution of digitalisation which will transform our economy. She was previously the Executive Head at Vodacom where she led the SME/Indirect Channel segment with a special focus to drive SME Digital transformation, Enterprise sales & Retail Strategy. Her goal is to impact & inspire other young leaders. Avha joined Servest as Group Sales & Marketing Director in November 2019.
WEBB MEKO
Director of Integrated Solutions & Strategy
An engineer by trade, and a professional member of the Engineering Council of South Africa since 1999. Webb's strength lies in sales plans and strategy formulation and business development. To this end, Webb has over 20 years' of work experience gained in various industries, including the energy and power sector, 15 years of which has been in senior management roles. He has international business exposure in Africa, USA and Europe, and has done cross border business development in Sub-Saharan Africa. Webb joined Servest as Managing Director of Integrated Solutions in May 2019.
SENIOR MANAGEMENT TEAM
DR ZAHIER EBRAHIM
Group Supply Chain Director
Dr Ebrahim is a Supply Chain executive experienced in strategic sourcing, supply and demand planning, ERP/MRP systems design and supply chain network design. His implementation of improvement projects using Lean Six Sigma and TPM methodologies include a variety of successful programmes in the Automotive and FMCG sectors. He holds a Doctorate in Business Administration, MBA, a Bachelor's degree in Industrial Engineering and is a Lean Six Sigma Master Black Belt. Dr Ebrahim joined Servest in May 2020.
TAKALANE KHASHANE
MD Cleaning & Catering
Takalane has worked in different industries including Pharmaceuticals, Financial Services, and Telecommunications. She has 15 years of experience in different leadership positions, with her key areas of interest being finance, strategy, and people. Her last role was as the Executive Head, responsible for the Consumer Division at Vodacom KZN. Takalane joined Servest as Managing Director of Cleaning & Catering in February 2019.
NHLANHLA KHUZWAYO
MD Security
Nhlanhla's career spans over 24 years, with 12 years spent in senior executive roles. Prior to joining Servest in May 2019, Nhlanhla was a General Manager of Denel Space Solutions Division responsible for the design, qualification and manufacturing of South Africa's first operational satellite. During his 17 years in the defence industry, he developed a number of state of the art, world class infantry and artillery weapons systems, and ammunition products from concept to manufacturing and sales, locally and internationally.
KHAYA MBANGA
Group Digital Transformation Director
Khaya is a dedicated, results driven and highly competent Information and Communication Technology professional. Through his extensive experience he has built a solid track record in transforming enterprises using digital technologies for optimum business value. He has 19 years of experience in IT leadership, program and project management. Khaya joined Servest as Group Digital Transformation Director in November 2019.
VIWE MDYOSI
Acting Head of Internal Audit
Prior to joining Servest, Viwe worked for large corporations including SARS, CHEP SA and Bidcorp. With over the 9 years in the industry, Viwe has gained expertise in finance, operational, and compliance audits including investigations. Viwe holds a BTECH in Internal Auditing and is currently pursuing the Certified Internal Audit (CIA) designation. Viwe joined Servest in August 2017.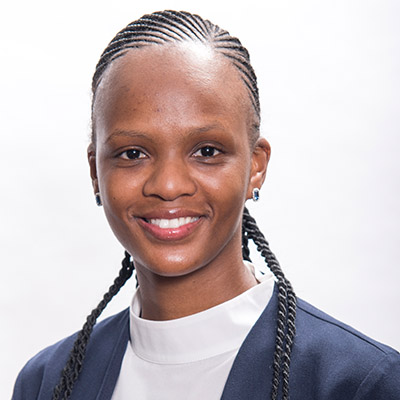 LUNGILE MKHIZE
Group SHEQ Manager
Lungile is the Group SHEQ Manager responsible for SHEQ compliance. She joined Servest in October 2014 within the Catering & Camp Management division as a SHEQ manager. She is a well-respected Health & Safety, Environmental & Quality Management Professional with strong systems development and compliance management skills built over 10 years of experience in Food Services, FM and Corporate environments. She's passionate about SHEQ and ensuring an organisation's most important asset, their colleagues, go home safely every day.
THAMI MOATSHE
Group Corporate Finance and Mergers & Acquisitions Director
A force to be reckoned with in her field, Thami has a successful career spanning over 18 years. Thami possesses extensive experience in the public and private sectors which includes investment management, financial analysis, strategy development and planning, post investment management, project management, mergers and acquisitions (M&A), business turnaround and restructuring and Broad-Based Black Economic Empowerment (B-BBEE) financing. Thami joined Servest as Group Corporate Finance and Mergers & Acquisitions Director in June 2019.
RICHARD MYNHARDT
MD Parking & Technical
Richard's role is to lead Servest's Parking Division in SA and across the African continent, while leading the introduction of KaChing, and innovating and disrupting technology within this sector. Richard's career highlights include successfully growing their business into Africa and launching KaChing into the South African parking market. Richard joined Servest as Managing Director of Parking in 2011.
JACO NAUDE
MD Belservest FM Botswana
Jaco previously filled roles as a Director within other Botswana entities, namely Stobech FM, Servest Multi Service Group Botswana and Camp Management Services Botswana. Due to his vast experience in the fields of Facilities, Camps, Catering, Operations and Project Management, he excels in consistently driving and delivering strategic projects and managing operations. He has also maximised business development during the 13 years he spent in Senior and Director roles. Jaco joined Servest in November 2008.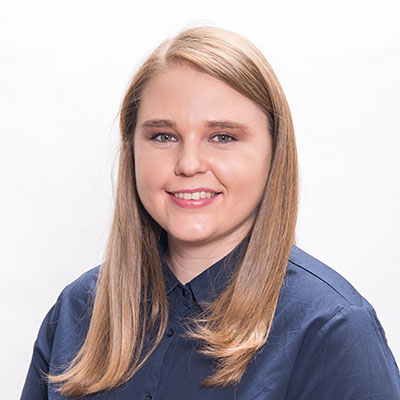 BIANCA PARKER
Executive Marketing Manager
Bianca has extensive experience in the field of Marketing, allowing her to trailblaze and push the Servest brand leaps and bounds in the industry. Bianca started her career as a marketing intern at 3M and then moved to FNB in the graduate programme as a Marketing Coordinator for the FNB App team. She then moved to FNB Life as a Marketing Manager, and after 4 years in that role she was promoted to Digital Channel Manager at FNB Life. Bianca joined Servest as Executive Marketing Manager in October 2017.
MOSES PETJA
Group Director of High Performance
Moses brings over 19 years of experience, gained from the operational and continuous improvement sphere across different sectors. He has held pivotal roles in the platinum mining, coal mining, chemical and gas manufacturing and services industries respectively. His strength lies in his skills to drive a high performance culture through streamlined business processes aimed at delivering sustainable financial performance. Moses joined Servest as Group High Performance Director in November 2019.