The Servest value proposition
We form strategic partnerships with our clients to integrate people, places, processes and technology to achieve their triple bottom line and strategic business objectives. We deliver multiple solutions that enable functionality, create comfort, safety and enhance efficiency of the built and marine environment.
Case Studies
Servest using technology and innovation to raise safety standards, increase efficience, and reduce costs
Servest has invested in and taken the lead in developing new technologies the are being implemented in the parking garages it manages. These technologies allow for the introduction of cashless and ticketless systems, for accurate, real-time reporting on revenues; and for centralised control rooms, which reduce staffing and operating costs.
Download Case study
Pietersburg Case Study – Servest Supporting healthcare facilities in the fight against Covid-19
We've seen how Covid-19 has posed a unique challenge across the globe, calling on businesses and individuals alike to adapt to a new way of thinking and resolving the challenges it has presented. Our integrated facilities offering includes hygiene & cleaning services and we believe that it's important we play our part in combating Covid-19.
Download Case study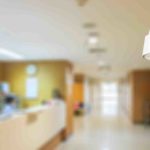 Servest's Hospital Security Offering
Security in the healthcare sector is particularly complex, partly because of the different types of facilities, the varying threat levels and the compliance requirements. Here is our approach to security in this sector.
Download Case study