The Servest value proposition
We form strategic partnerships with our clients to integrate people, places, processes and technology to achieve their triple bottom line and strategic business objectives. We deliver multiple solutions that enable functionality, create comfort, safety and enhance efficiency of the built and marine environment.
Case Studies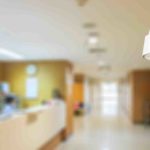 Servest's Hospital Security Offering
Security in the healthcare sector is particularly complex, partly because of the different types of facilities, the varying threat levels and the compliance requirements. Here is our approach to security in this sector.
Download Case study
Servest supports Mossel Bay gas exploration
Our Marine solutions supports shipping companies across a number of ports in South Africa to transfer personnel, official documents, fresh water, ship stores, and other urgent requirements.
Download Case study
St Stithians and Servest: sharing a 17-year journey
As part of our integrated solutions offering, Servest has provided landscaping and turf solutions for the St Stithians campus facilities
Download Case study