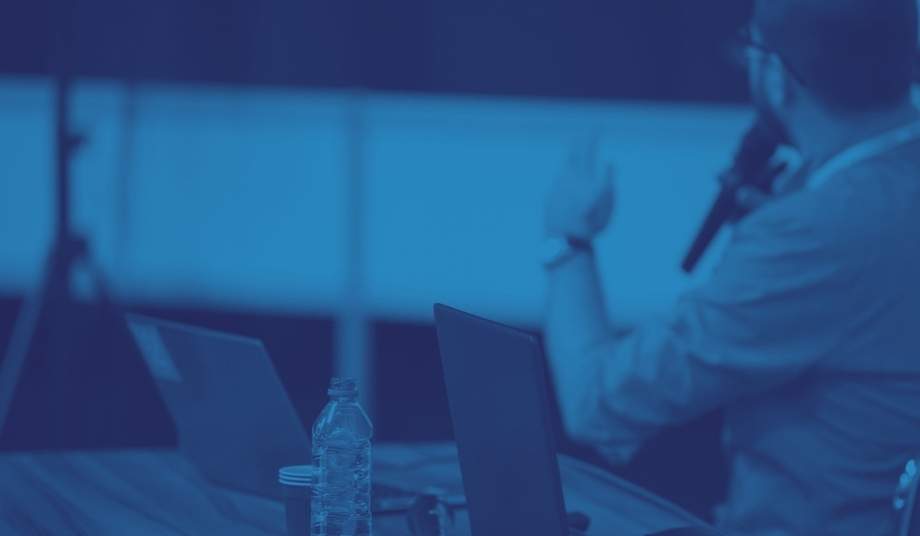 Wednesday, 27 January 2021
The outbreak of Covid-19 may have sounded a death-knell to many industries. However, the pandemic is also ushering in new trends in the facilities management industry, inspiring innovation and presenting small and medium-sized businesses with opportunities to serve as a lifeline and a springboard for growth.
Statistics indicating the impact of Covid-19 make for gruesome reading. The World Bank Global Economic Prospects had forecast that the pandemic is expected to plunge most countries into recession, with per capita income contracting in the most considerable fraction of countries globally since 1870. The report forecasts developed countries' economies to shrink 7%, with this weakness spilling over to the outlook for emerging market and developing economies, which are forecast to contract by 2.5% as they cope with their own domestic outbreaks of the virus. This would represent the weakest showing by this group of economies in at least sixty years.
So, what does this apocalyptic picture mean for the facilities management industry and other sectors of the economy that are still reeling from the devastating impact of Covid-19 and the subsequent imposition of nationwide lockdowns in many countries aimed at curbing further transmission of the virus?
Since the implementation of lockdown restrictions, many companies have been forced to adopt new ways of working, leveraging online platforms for collaboration. This move towards a decentralised connected office has heightened the importance of smart solutions such as artificial intelligence, mechanisation and office automation. Without a doubt, we will see this continue into 2021, and into the future, as some companies have put in place medium to long term measures to ensure that they sustain the new working from the home norm, even beyond the Covid-19 pandemic period.
The outbreak of Covid-19 has also highlighted the importance of creating a healthy work environment and has reminded us all that workplaces are not just places of production, but spaces that can harbour and incubate disease. As a result, companies have to provide a healthy environment for their employees.
To that end, the outbreak of the coronavirus has compelled the facilities management industry to leverage the power of information and communications technologies (ICT) to develop customised and cutting-edge solutions to enable clients to reduce operational costs, improve efficiencies while reducing the probability of Covid-19 transmissions.
We have seen an emerging trend of a huge uptake of artificial intelligence solutions in access control where pervasive facial recognition technology is deployed across buildings to identify visitors, and where the individual temperatures of occupants in an elevator can be checked remotely in a non-intrusive manner.
Other cutting-edge solutions that the industry has developed include contactless access control systems that negate the need for visitors to place their fingers on a contact point device for identification, thus allaying mounting and legitimate fears for Covid-19 transmission.
These innovations might look deceptively simplistic, but they have laid the foundations for the curtailment of growing crimes such as identity theft. They have also served as a springboard to develop other smart solutions to enhance the performance of the facilities management industry. For example, the contactless access point solution obviates the ever-present danger of theft of fingerprints, and has also served as a basis for the use of artificial intelligence where there is an interface with facial recognition where the fingerprint is cross-checked to match it with the face.
The facilities management industry has been at the forefront of driving a solution known as number plate recognition at the malls to curb rampant car theft. This technology identifies a registration number, links it to the owner on a registered account and grants the driver access into the mall or opens the exit boom gate upon departure, without the need for the driver to open their window and unwittingly exposing themselves to opportunistic crimes such as smash and grabs and car hijacking at the exit point.
This smart solution can also be linked to a user's phone and is equipped with the capability to prompt the user to verify their credentials before it opens the booth at the exit point.
These trends in the facilities management industry demonstrate how a crisis can foster innovations when business leaders open themselves up to opportunities that a crisis can present. What will determine the sustainability of small and medium sized business is their ability to see and take advantage of opportunities amid crisis.
A lot of the communications technology that exists today was developed during World War I and World War II. Most robust and long-lasting technologies in the defence and aviation sector were developed to respond to crisis, and later these solutions were repurposed for every-day application and civilian use.
The companies that will not survive are the ones whose leaders are waiting for the pandemic to have a dead stop and expect that things will revert to the way they were before the Covid-19 outbreak. Unfortunately, the harsh reality is that even if we can eradicate coronavirus, its impact will remain with us for an exceptionally long time to come, and people and businesses are moving towards a different direction now.
Companies that are driving innovation are the ones that are going to survive and prosper.
The small and medium-sized sector has undoubtedly been the hardest hit by the outbreak of coronavirus. Nonetheless, all is not doom and gloom. There are low hanging fruits that the sector can take advantage of to ensure that they remain afloat.
For example, a global technology company closed one of its factories in the north of Johannesburg, in Northriding, which led to job losses. However, this was offset by the opportunities that were opened for emerging businesses who were given a chance to take up some of the manufacturing capacity that the factory was producing. The company affirmed its support for emerging businesses by pledging to give all of its manufacturing scopes to SMEs.
It is therefore critically important for small and medium-sized businesses to keep abreast of developments in their industry and position themselves accordingly to identify opportunities that become available.
The outbreak of the coronavirus has accelerated the digitisation of production and work. The availability of requisite spectrum to roll out new generation networks and increase bandwidth is the impetus required to strengthen our communications infrastructure to support a host of applications such as smart homes and offices and the use of holograms which will be a quantum leap that will really enable the virtual connectedness of colleagues, companies as well as clients and partners.
However, it must be noted that the downside of technology is its impact on downsizing the workforce. It remains important to ensure that while companies introduce technology and innovations, business leaders should also endeavour by all means to protect existing jobs as a key imperative, to ensure that they don't contribute towards increasing the inequality gap in the country – as South Africa continues to grapple with the triple challenges of spiralling unemployment, grinding poverty and widening inequalities.
We need a paradigm shift where we actively upskill unskilled labour with the right skills to relegate mundane and non-cognitive aspects of production to mechanisation.  All countries, big and small, advanced, or not, need to develop skills to operate machines because although there is a massive drive towards automation, many people are usually left behind.
We cannot continue to be the consumers of innovation. We need to assert ourselves as key players and developers. We need to start appreciating that we have a capable and highly creative workforce, with the ability and aptitude to learn fast. South Africa had a lot of capacity for manufacturing which was driven by the same marginalised communities. Unfortunately, that was brought to a halt because we did not believe in the local industries.
We need to refocus our energy towards training our people to equip them to manufacture, drive innovations, operate machines and prepare them for the future tech-driven world of work unfolding rapidly.
Image source: Pixabay