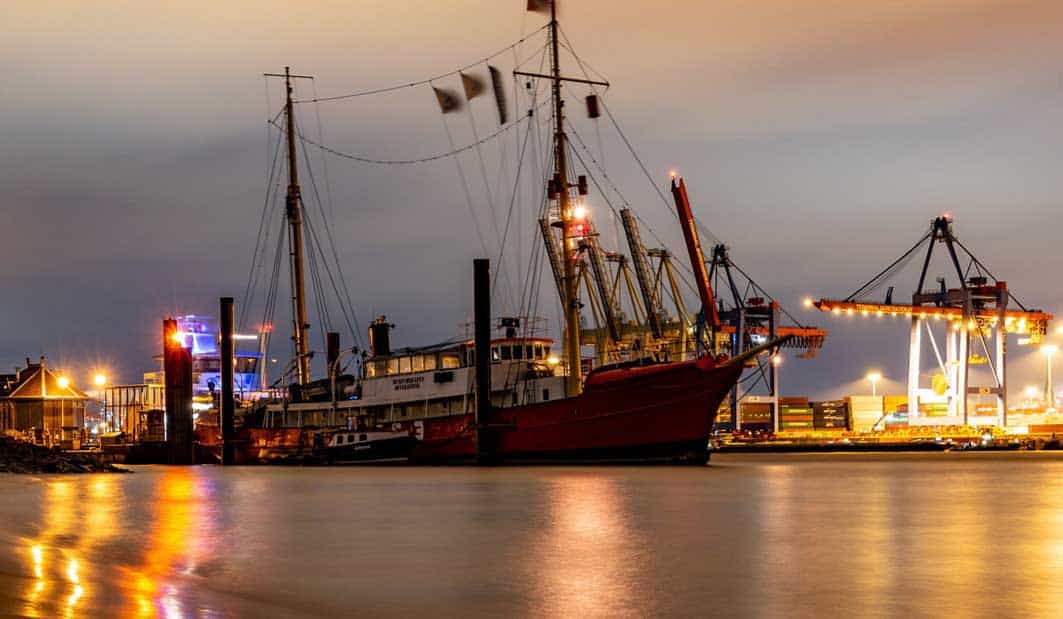 Tuesday, November 03, 2020
The impact of the Covid-19 outbreak on the global over USD$ 200 billion maritime sector has been devastating throughout the industry's value chain.
According to the International Maritime Organization (IMO), the COVID-19 pandemic has highlighted the professionalism and sacrifice of the two million seafarers who serve on the world's merchant fleets. Shipping has continued to transport more than 80% of global trading volumes, including vital medical supplies, food and other essential goods that are critical for the COVID-19 response and recovery. But hundreds of thousands of seafarers face a humanitarian crisis, because they have been stranded at sea, unable to get off the ships they are working on, with their contracts extended by many months. This matter needs to be addressed urgently, by governments classifying seafarers as essential workers, thereby ensuring crew changes can safely take place.
South Africa is an international hub for crew changes and is a preferred stopover for bunkering, and replenishing provisions and stores, fresh water, and ships' spares, and enabling medical evacuations and other husbandry services that are offered while ships anchor off port limits (OPL services). This ensures that ships keep moving, because in shipping "time is money". Therefore, to minimise port stay or the number of calls in a voyage, most ship-owners prefer outer port limit services to save costs.
South Africa's positioning on the maritime trade route offers maritime connectivity, with its modern airports providing easy access to major international destinations, hotels and medical facilities, which makes the country an ideal hub for crew changes and OPL services.
The border closures and travel restrictions of lockdown alert level 5 brought about the banning of crew changes in South Africa. While the world, including South Africa, shut its borders, seafarers were left stranded at sea with no way to get home. To assist the plight of seafarers, the IMO put forward protocols for the signatories to the maritime convention to conduct crew change under safe conditions.
It was not until May, during alert level 3 that South Africa opened two of its ports for safe repatriation of South African seafarers. While this has been a difficult time, government and state agencies did all they could to ensure a well-coordinated process that prioritised health and safety. From the arrival of seafarers at the seaports, to the attendance of port health, immigration and the South African Police Service (SAPS) who escorted the vehicles to quarantine facilities to deliver the seafarers safely, all Covid-19 protocols were observed.
The industry must continue to adapt and refine the standard operating procedures in the maritime sector to enable the delivery of a world-class service and much needed support for seafarers.
Following the pronouncement of alert level 2 in July 2020, the regulations were amended to unban crew changes in the ports of Durban and Cape Town from 1 August 2020. Under more stringent conditions the industry once again prepared to conduct efficient logistics to support the safe evacuation of seafarers from vessels to airports. Although successful operations were executed, the lack of clear and integrated processes, poor coordination and application of regulation posed major challenges, which had impact on cost, time and the inconvenience of missed flights which brought about a risk to compliance. With every declined application for crew change by the authorities or inefficient execution of logistics, ship owners were left with no choice but to sail on to the next port of call at neighbouring ports, thereby reducing the competitiveness of South Africa's maritime industry.
On World Maritime Day – commemorated on 24 September, the IMO declared the plight of stranded seafarers as a "humanitarian crisis" and called on governments to address this urgently, by classifying seafarers as essential workers and ensuring that safe crew changes can take place. As South Africa approaches Transport Month, which is commemorated in October, stepping down to level 1, and opening its borders to permit the resumption of more economic activity, the maritime industry welcomes the new directives from the ministry of transport to permit foreign crew changes at all of South Africa's nine commercial ports, in an effort to alleviate the "humanitarian crisis."
While passenger ships for international leisure purposes remain prohibited from disembarking any international passengers at any South African sea ports, and with provisions only for disembarking returning South African citizens or permanent residents, for replenishing fuel, stores and provisions and for medical evacuation and search and rescue purposes, it is pleasing to  see that registered foreign research vessels and marine safety tugs are now allowed to dock at sea ports, subject to mandatory quarantine laws. In addition, cargo vessels are allowed to dock at seaports for purposes of cargo works, repairs, replenishing fuel, and provisions.
Among other things, this crisis has taught that collaboration remains a crucial element of addressing the challenges in the maritime industry.
We also have learnt never to let a crisis go to waste. In reviewing and enhancing our industry standard operating procedures to support safe crew changes, the country has been able to reposition itself as a hub for safe crew changes and outer port limit services.
Going forward, to ensure better preparedness in the event of a similar crisis, there is a need to ensure that there are integrated guidelines in legislation for all state agencies and the industry to support the ease of conducting safe crew changes. Furthermore, efforts must be made to ensure business continuity without risking lives, to minimise the economic impact of similar pandemics and the ripple effects on the livelihoods of those who depend on the sector.
Collaboration between government and industry remains crucial. There is a need for technological advancement of a national single window that will enable efficient and secure information flow between state agencies and industry to enable more agile operational processes.
Servest Marine has been working on operations readiness plans to ensure sufficient capacity to support customers in delivering seafarers on and off the ships so they can keep their vessels moving.
The ocean economy still has great potential and can contribute up to R177 billion to the country's GDP and create over one million jobs by 2033, as projected by Operation Phakisa, government's ocean economy strategy. However, to achieve this, a lot of effort must be channelled towards collaboration between the private and public sectors to ensure better recovery from the distress that the Covid-19 lockdown has caused. The focus of this collaboration should be on regulation, water transport services, technology and enterprise development. The industry is looking forward to a positive recovery in the last quarter of 2020 with most ports now opened, however, how long this turnaround will take, unfortunately, remains unclear.