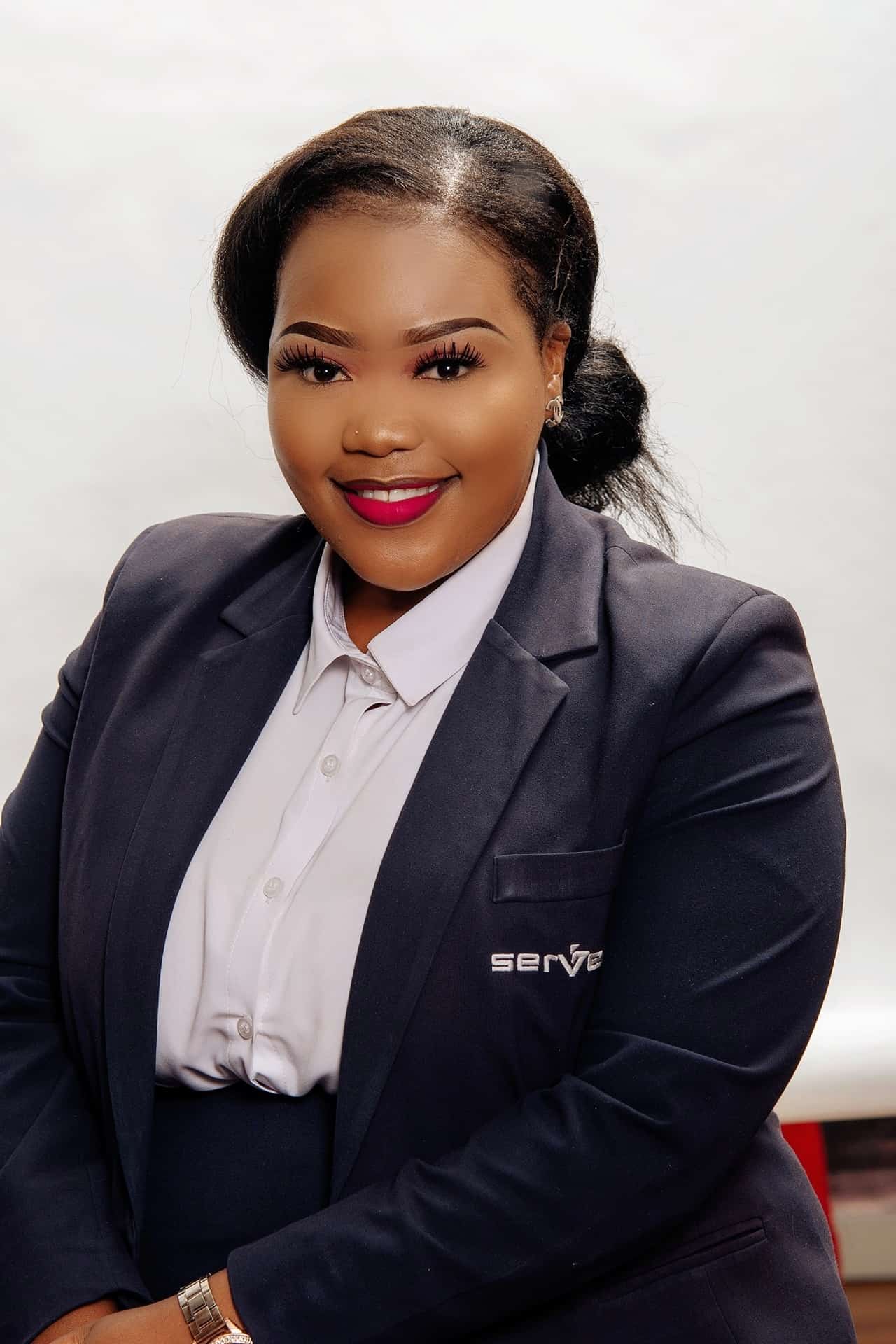 Although Maphokoane is a relatively new member to the Servest family, having joined the organisation in May 2018, she has represented the Servest brand with true distinction.
Reflecting on her journey with Servest, Maphokoane shares her experiences and what makes her wear the Servest badge with pride.
The brand ambassador role
Maphokoane is Servest's corporate brand ambassador, and in her role, she is the face of the company and responsible for representing the brand positively in various situations as well as generating brand awareness through marketing, among other things.
"As the brand ambassador of the company I am deployed to help raise Servest's brand awareness. Brand ambassadors are either influencers or corporate ambassadors. I am essentially the face of Servest and a tastemaker within the company, using my established networks and relationships to market the brand via word-of-mouth marketing."
A typical day at work involves quite a bit of customer engagement, together with providing visitors with the necessary information to help them find their way around the establishment.
"My typical day as a brand ambassador includes answering inquiries and providing information to the general public, customers, visitors, and other interested parties regarding activities conducted at the establishment, and location of departments, offices, and colleagues within the organisation."
Maphokoane is also responsible for taking messages, providing updates and maintaining meetings on calendars.
She shares that the most rewarding part of her job is her colleagues, who make the working environment a positive and enjoyable place.
"I like to work in a friendly environment where my co-workers are cordial, professional, and organised. My colleagues are driven individuals, people who are positive, energetic, and take responsibility for their work."
A changed working environment
While the Covid-19 pandemic has changed the working environment as we know it, Maphokoane shares that it has also taught her a few lessons along the way.
"The biggest lessons that I have learned from the pandemic are that staying safe takes a collective effort, and if employees are feeling sick, they should stay at home. Social distancing in our private lives has moved to business distancing in the office. I've also realised that working remotely is doable, but communication is key and investing in technology can make life much easier."
Technology has allowed Maphokoane to remain at the office while engaging with the public at all given times and to connect with colleagues working remotely. Maphokoane says it is the value that Servest places on its people that make it such a great organisation to represent.
"Servest is a great place to work for; it provides various benefits to clients and colleagues. It also takes good care of its colleagues and clients."
When she is not creating a buzz around the Servest brand, Maphokoane enjoys going on vacation and says it is the best way to avoid burnout.
Servest is proud to have such a vibrant individual such as Maphokoane Ralephata as part of our family, and we wish her success for many years to come.